Welcome!
Looking to reinvent yourself after a traumatic brain injury? We're an online lifeline and resource connector. This has been my vision ever since a young woman ran a stop sign and sent my car tumbling end-over-end.
This website allows us to share our research, resources, and stories with each other. We're glad you are here!
Meetings
Weekly Zoom Meetings
Are you on the list?
Please call Celeste at
(909) 260-0980
or send her an email at
info@tbibridge.org
. You'll be added to a list to get a reminder the day before each Tuesday's meetings.
Missed the Zoom Meeting? Watch recent ones here!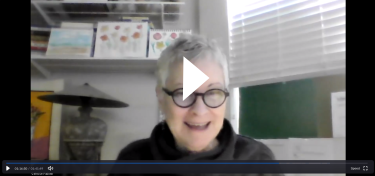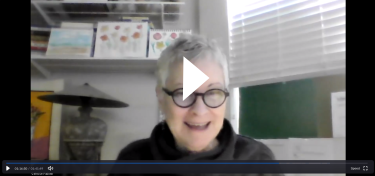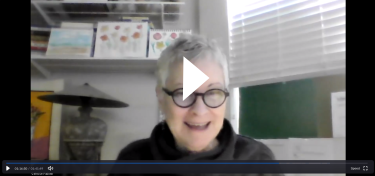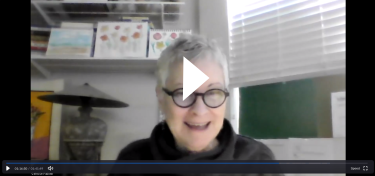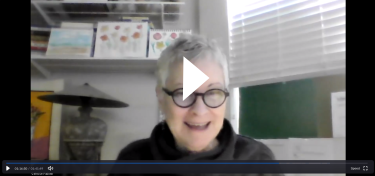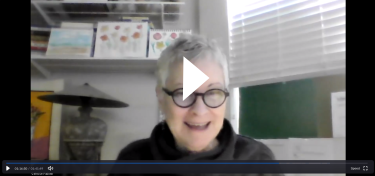 If you are feeling alone, please email
info@tbibridge.org
and include your phone number. We'll reach out!
News
Visit to Upland-Foothill Kiwanis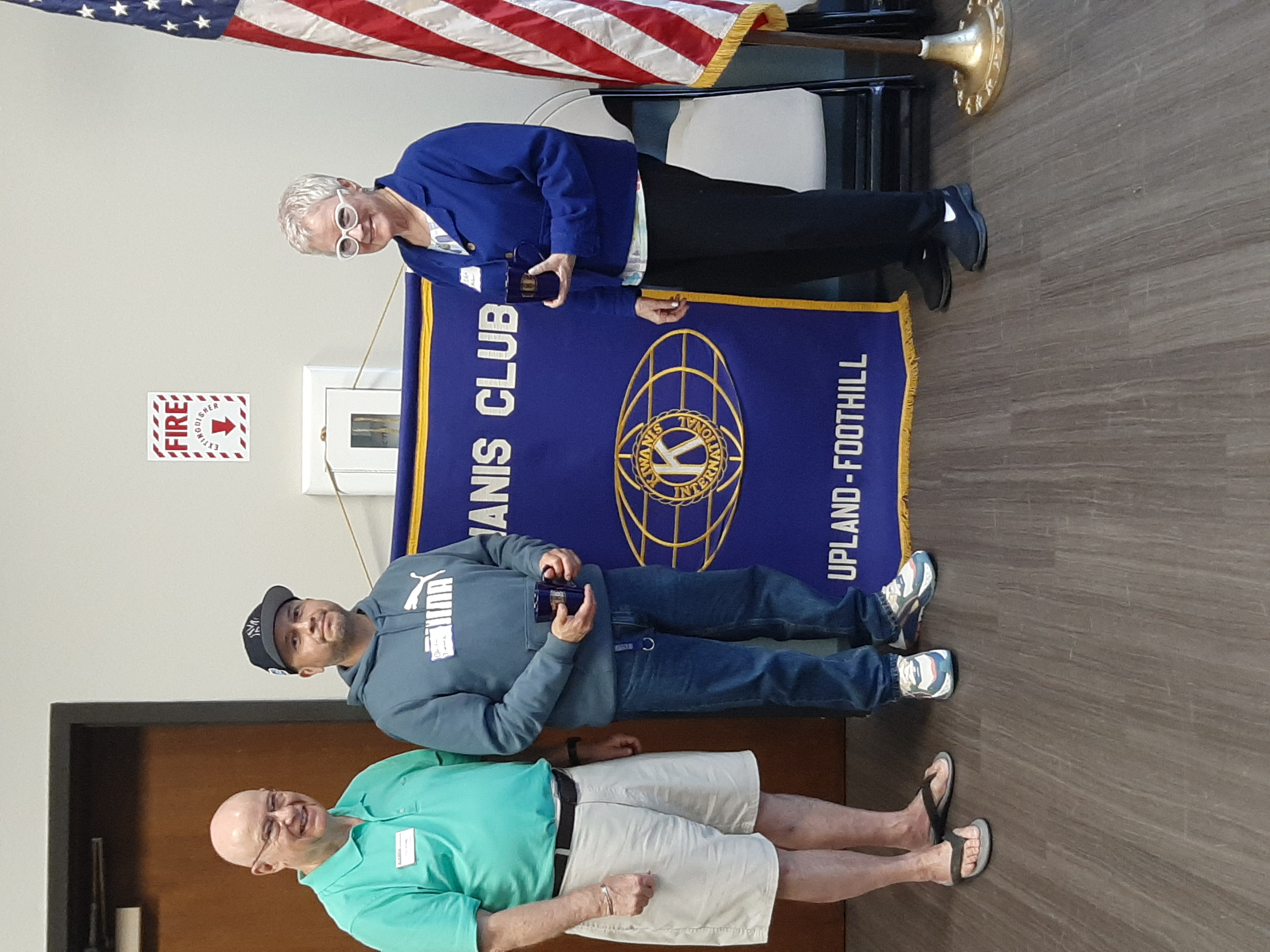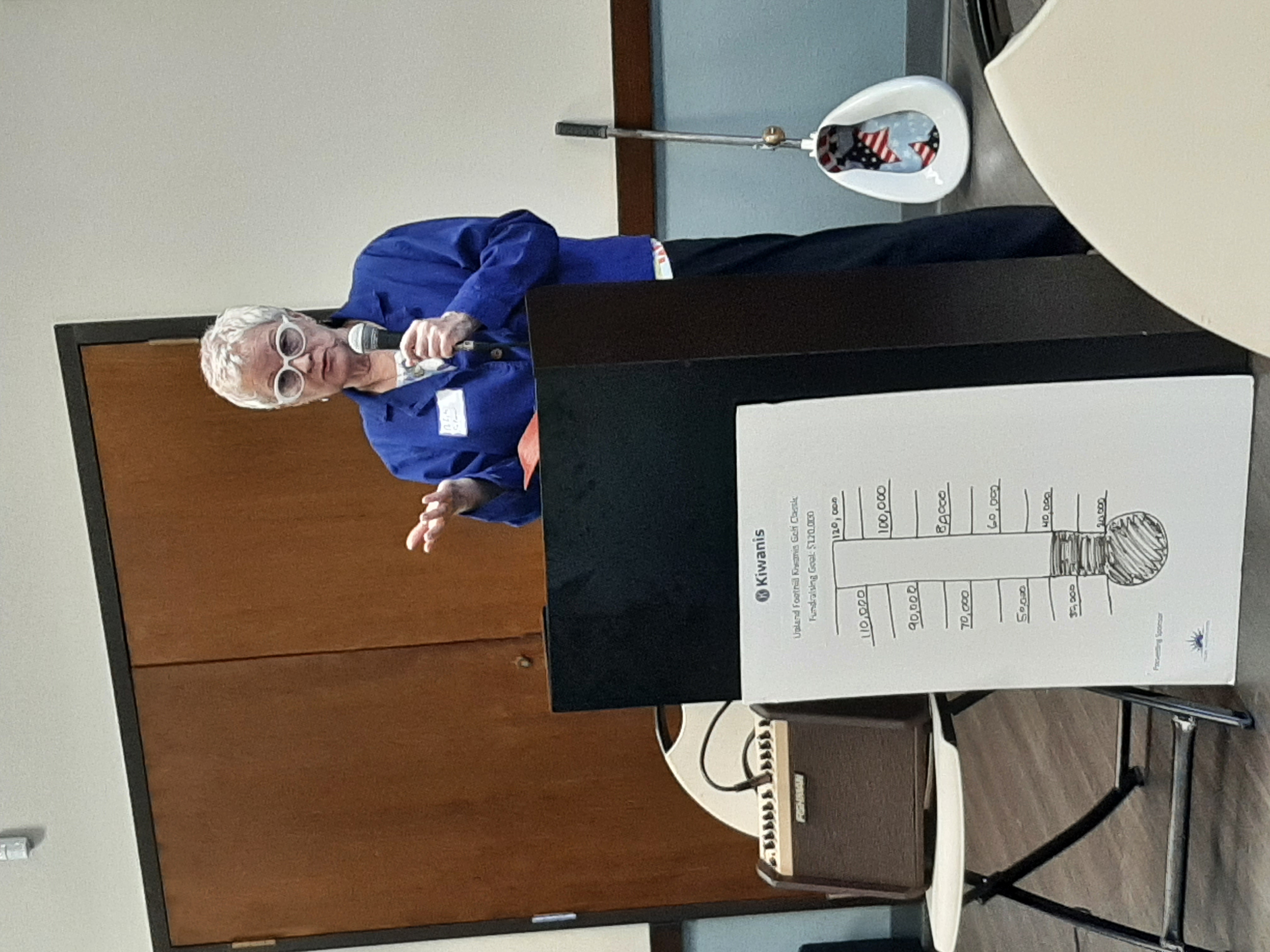 August 23rd we visited Upland-Foothill Kiwanis, and presented a talk about Bridging the Gap to their members.
Jim's Exhibit at Mt. San Antonio Gardens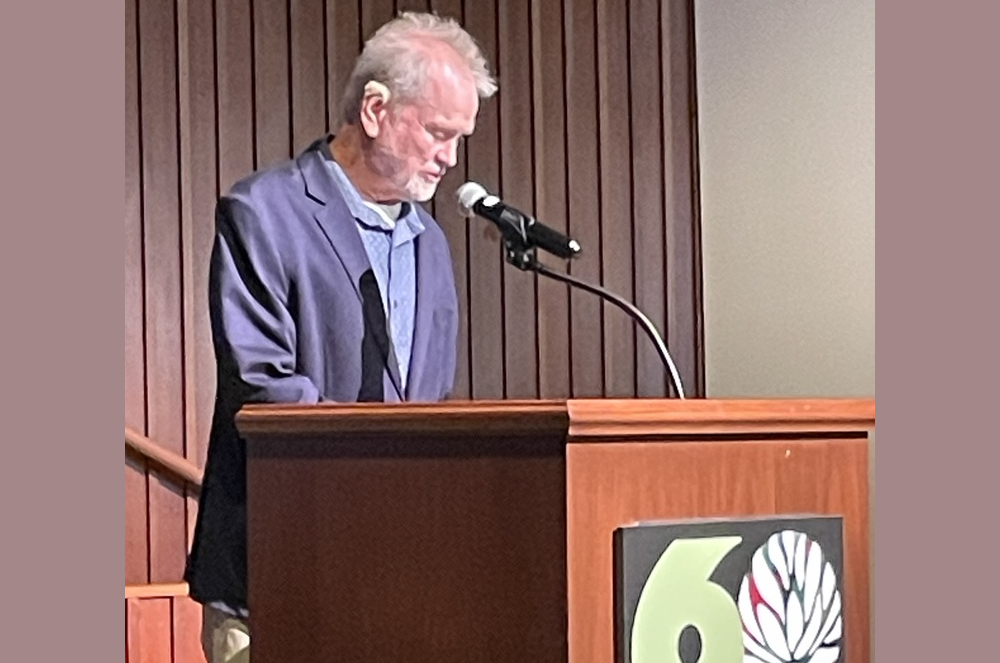 Many of our group had the pleasure of attending the official opening of our friend Jim Manley's photography exhibit, "Closer Looks," at Mt. San Antonio Gardens on June 8th. The photos are large versions of close-up nature subjects. These images can, in the artist's words, "immerse people in a restful moment for the eyes and brain. Like a little sanctuary."
Click any photo to view larger.
Great Connections: PVHMC's Stroke Awareness Day
We were glad to see and be seen at the annual Pomona Valley Hospital Medical Center's Stroke Awareness Day.
This April, we partnered with healing professionals and support groups from our area to celebrate the strides we're making in the field of brain health. Bridging the Gap was very pleased to have a table again at this excellent event, with speakers on the state of the art of stroke recovery.
Click any photo to view larger.
Radio Shorts — Brain Injury Radio Stories at Chico State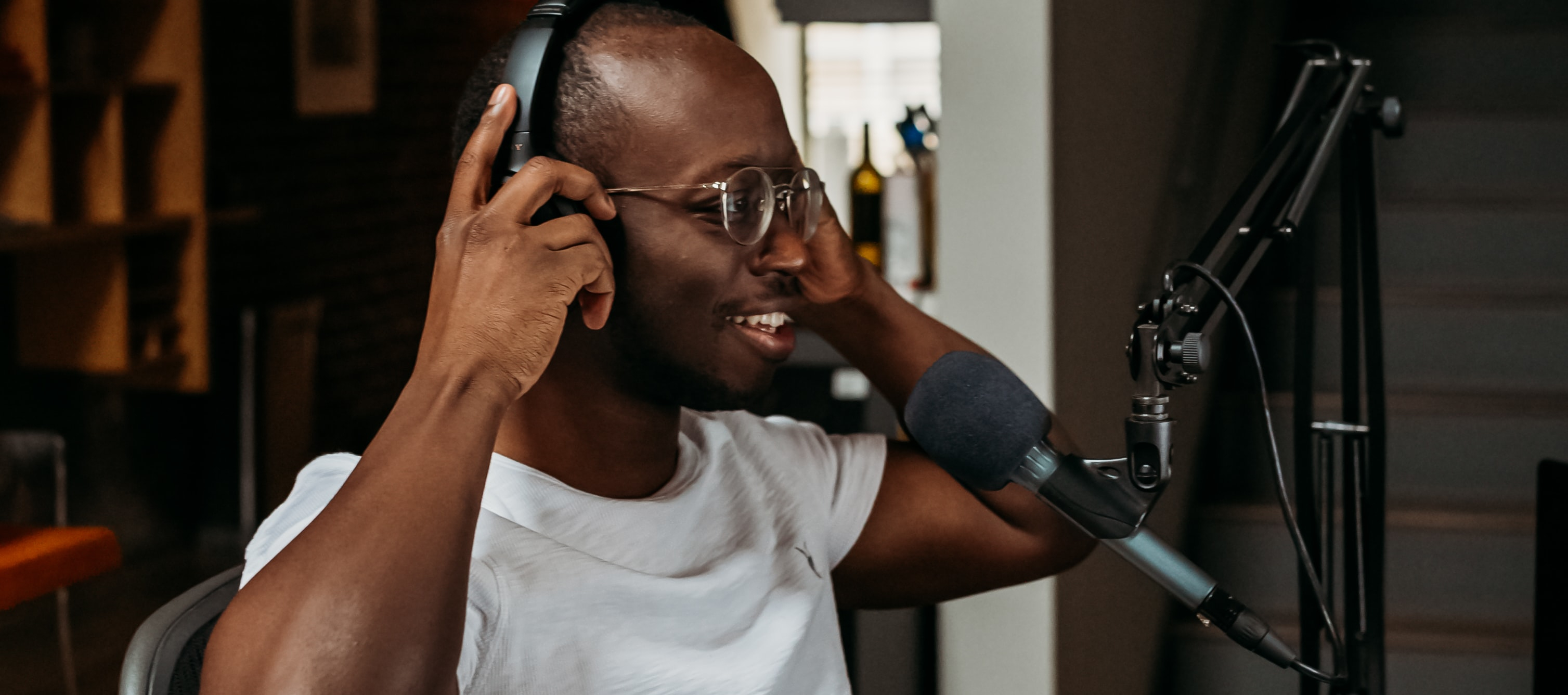 The Brain Injury Coalition promotes brain injury awareness at California State University at Chico in Northern California.
This January, the radio station KZFR partnered with the coalition and graduate students of the Communications Sciences and Disorders Program to create a show featuring the personal stories of four TBI survivors: Tom, Bev, Nikki, and Bridging the Gap's own Clay Ellington.
Listen Now
Their theme this year is "Progress Over Perfection." Let us know what these stories and heartfelt insights mean to you.
TBI and Nature Journaling with John Muir Laws

Celeste was a guest on the
Nature Journaling Educators' Forum
video cast in December with artist and educator John Muir Laws. She shared her TBI story and how she went on to create Bridging the Gap. And she delighted in sharing her experiences journaling and drawing in nature, especially while sitting on her favorite bench among the giant poppies at the garden!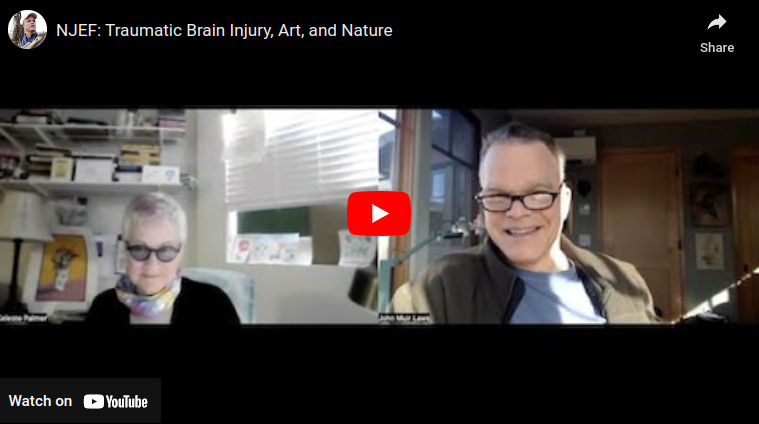 It was great to hear John's group sharing how art and nature are healing for them, and connecting with them through these simple yet deeply enriching pleasures of life. He was kind enough to share the video of this meeting, I hope you enjoy watching it as much as we did during the live online meeting!
Visit John Muir Laws's website
for more information about John's artistry, his lessons, conferences, safaris, and more!
Pomona Valley Stroke Classes Going Strong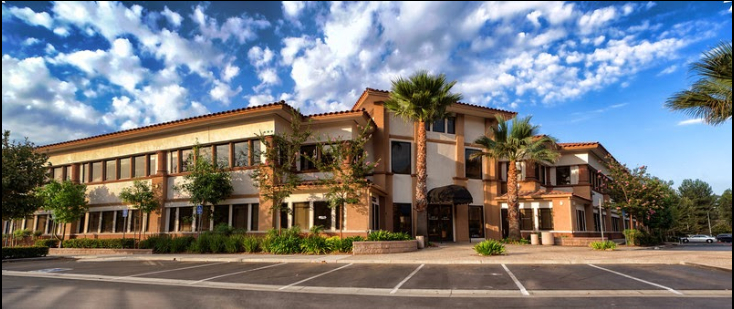 "Life After Stroke: New Beginnings" is the stroke support group of Pomona Valley Hospital, held in Claremont at Pomona Valley Health Center on Monte Vista.
Meetings are held every fourth Thursday of the month from 10 to 11:30 AM.
For more information please email
Stroke.Support@PVHMC.org
.
View Flyer
Latest Video Interviews are Live!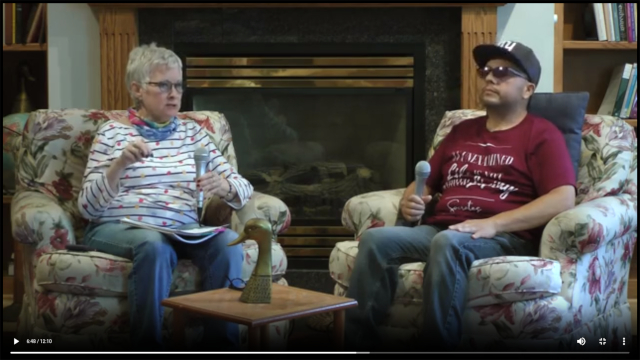 The latest "Our Stories" videos are now live here on the website! See new faces, and some familiar ones too!
Watch Now

Bridge Event Series

Our Bridging the Gap tree of events means there are lots more ways to connect with each other! Check out our exciting new offerings ...
Reading Bridge
Build back language skills with Suzanne, reading for fun and therapy

Poetry Corner
Jim guides us in the healing act of writing and reading creative verse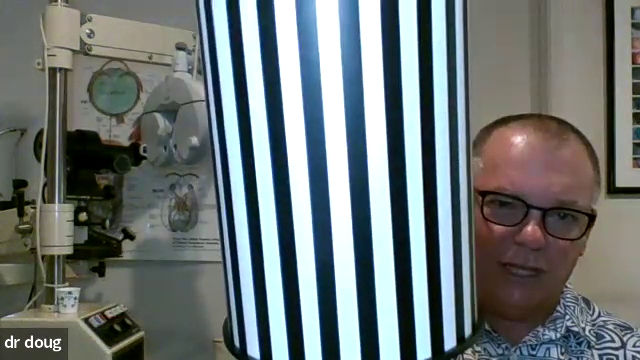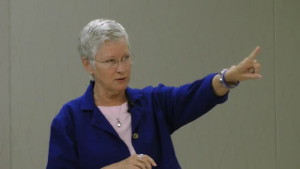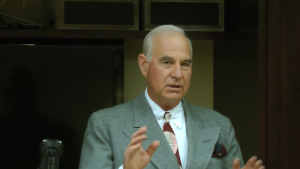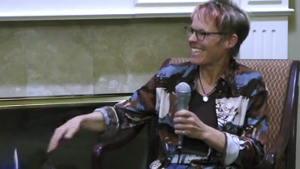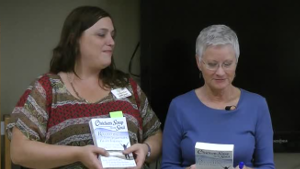 Donations Welcome!
Your kind donation makes
sharing our resources possible!


Tax ID #: 27-1690965
We appreciate our business donors so very much!
Candlelight Pavilion Dinner Theater
Citrus Community College and Haugh Performing Arts Theater
Claremont Courier
Espiau's Restaurant
Human Interface
In-N-Out Burger
Inter Valley Health Plan
Rancho Santa Ana Botanic Garden
Salt Oasis
Stroke Department, PVHMC
Tea with Sherry
... and to all the people who give to help us. You allow us to continue the tradition of scholarships to Veterans who are students at Citrus College. You also expand our reach to find and provide resources, education, and advocacy for survivors' families and friends — our gratitude is endless!
If you would like to contribute to the
Susan Reis Carroll Memorial
, please make a note of it in your donation. Susan was a TBI survivor and a member of our community.
Gentle Intro to TBI: Celeste on the Radio — July 26, 2018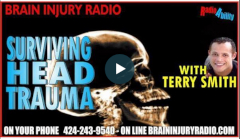 Our own Celeste was a guest on Brain Injury Radio with Terry Smith! She gave a wonderful introduction to the world of traumatic brain injury, shared her personal experiences, and offered some great tips on how to venture forward and find help. (Note: Celeste's segment runs from 19:40 to 56:48 minutes)
Listen on Terry's Website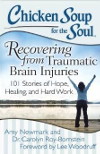 Inspiration for Recovery in 101 Doses
Celeste is honored to be one of the 101 people who were asked to share their brain injury journeys in
Chicken Soup for the Soul: Recovering from Traumatic Brain Injuries: 101 Stories of Hope, Healing, and Hard Work
.
Our Resources page
contains many listings we have found helpful. From medical centers to massage, in-home care to brain boosting techniques, please make use of these great opportunities.
Email Us
if you have a resource to share with others!
Media

Celeste's Story in Crash Support Network Newsletter
Looking for more connections with the TBI community? Dawne McKay's website is Crash Support Network, and she publishes a quarterly newsletter called "Sharing Our Recovery." Both are full of stories about survivors as well as helpful resources. Her Spring 2020 newsletter features an article about our own Celeste Palmer!
Read the PDF newsletter
Visit the website
TBI and Visual Consequences Podcast — August, 2018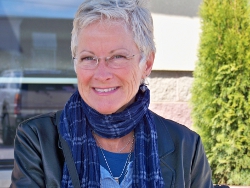 Celeste was a guest on neuro-optometrist Dr. Doug Stephey's "Move, Look, and Listen" podcast, with host Tim Edwards. This audio is a mind-boggling "look" at how the brain and vision interact in so many fundamental ways.
You're Invited
You are not alone. We're there for each other. As our
videos
show, our support groups are tremendously helpful in allowing us to hear what works for others, and also to discuss the things that are difficult.
We cover current topics about brain injury, cutting-edge research about concussion and stroke, and we discuss what's currently available to us in our recovery. We address the issues of survivors, caregivers, family, and friends.
Join us on Zoom every Tuesday at 9:00 AM. We'd love to meet you!
Special Insight Into "The New Normal"
With COVID-19, people struggle to process "the new normal" when life keeps throwing them curve balls. The TBI community may be better prepared for the "new normal" than the average person. We understand how constant re-adjustment can challenge our memory, mood, and decision-making ability.
We have learned coping strategies such as meditation and distraction to calm the brain during times like these. Our
Stories
page has lots of inspiration, and
Celeste's Holiday Happiness video
contains steps to help you get your groove back.
Fall Is Here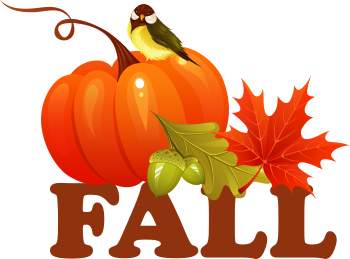 "Leaves are falling, autumn is calling!"
When fall rolls around, life gets interesting again.
Don't get me wrong, summer is fun and loose and full of long, hot, lazy days. But fall seems to wake me up out of summer's slumber.
With the cooler temps, there's a spring in my step. I begin to plan bigger projects. I don't want to cook all summer, but with fall, recipes begin to inspire me in the kitchen again.
Evenings indoors are cozier. There are movies I want to watch (and favorites to re-watch). Catching up with friends over a warm beverage at an intimate café is a special fall treat.
Let's make the most of this fall! Measure the days as they become shorter, and the shadows become longer. And welcome the comfy feelings as nature curls up to get ready for winter.

Our Gang at a recent meeting